Y.A.07330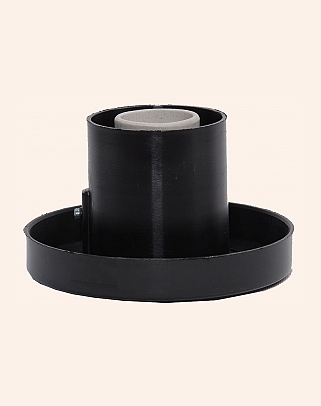 Yakan Lighting
PRODUCT CODE : Y.A.7330
Add Cart
How do I get an offer for products?
How do I order?
DOMESTIC CERTIFICATE

DOMESTIC PRODUCTION

IP44 CERTIFIED
CE CERTIFIED
TSE APPROVED
Tolerance up to + - 10% in product dimensions.

Weight

0,157 kg

Mouth Diameter

12 cm

Lampholder Type

E27

Armature Body

Ø60lık Boru Geçme Özelliğindedir.
!! IMPORTANT INFORMATION !!
The product must be installed by a qualified electrician.
Product Description
Aksesuar ve yedek parçalar kategorisinde satışa sunulan bu ürün, armatür gövdesi olarak tasarlandı. Ampul yuvası olarak kullanılan ürün, hem dış mekanlarda hem de iç mekanlarda kullanım alanı buluyor.

60 mm boru geçme özelliği bulunan ürün, 12 cm yuva çapına sahip. İki yıl garantisi bulunan ürün, her türlü dış mekan koşullarına karşı dayanıklı olarak üretiliyor.
Other Products in the Same Series