As Yakan Lighting, we prepared a special document about the process of ordering products from our site. There are steps on how to order.
You can get quotation and order for our products by using the Offer Basket.
1.You can send the product to the Offer  Basket by clicking on the "Throw it in The Offer  Basket" button on the page of the product you want to receive or order.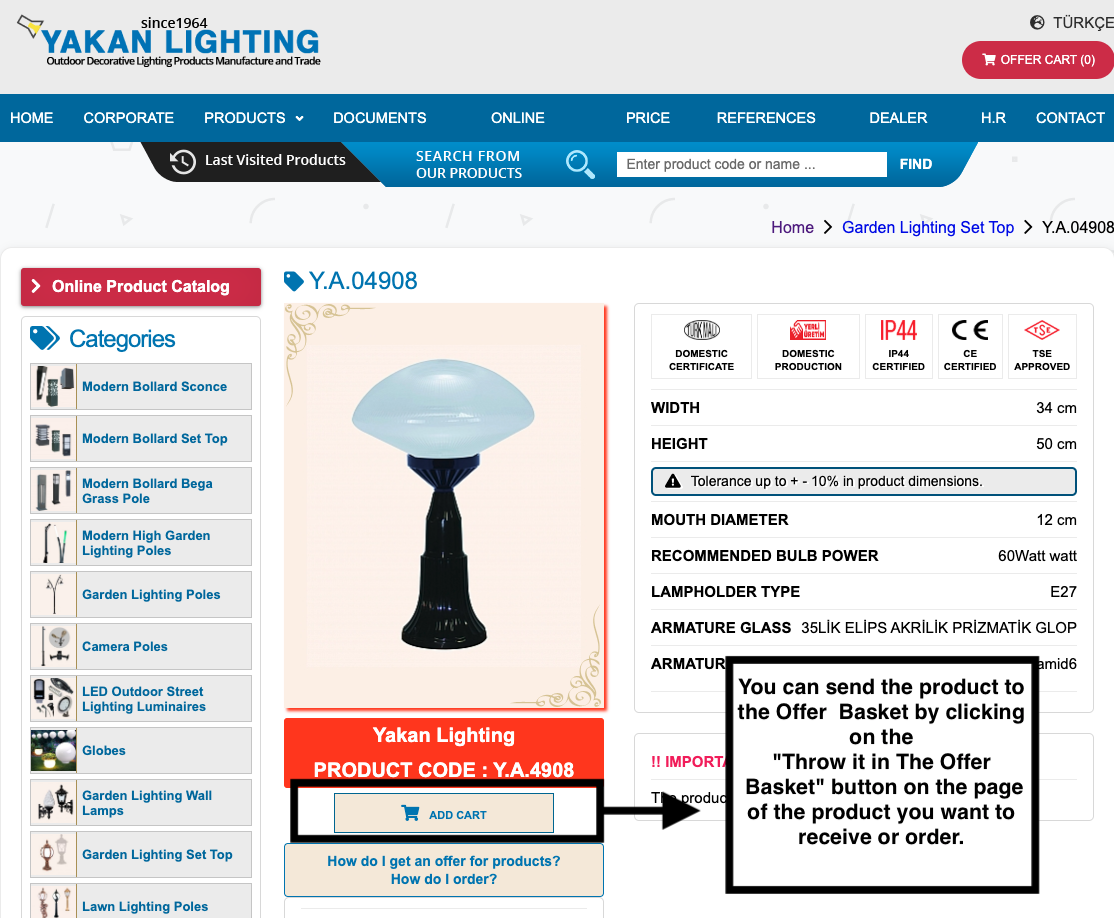 2.After throwing the products in the basket, you can see the list of the products you selected by clicking the OFFER BASKET button in the upper right corner of our page and you can specify in the "Pieces" section how many of these products you want.
https://www.yakanlighting.com/offer-cart

3. In order to contact you, simply press the Send Offer button by filling in the required fields in the Offer Basket form.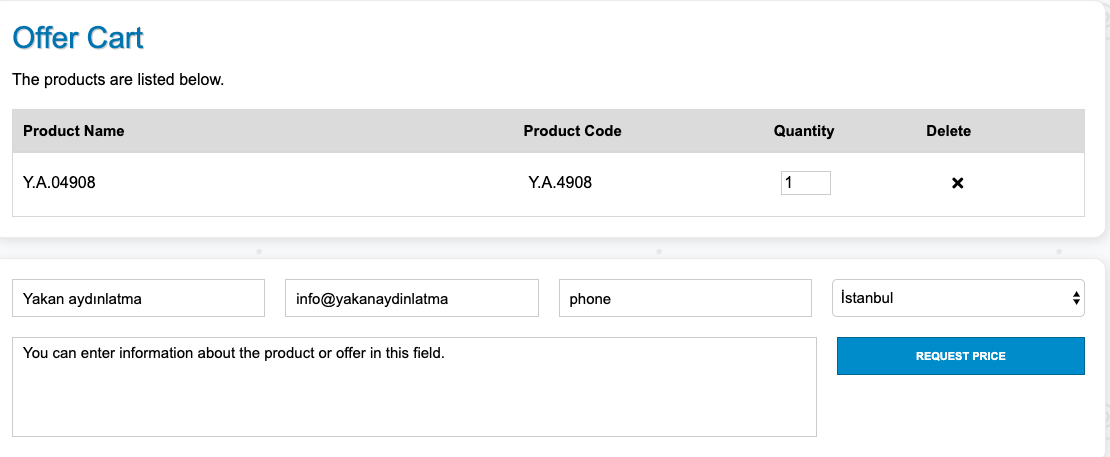 4. We will send you the price information as soon as possible by sending our price quotation for the products you want to receive a quotation to the email address you specified in the form and by calling you.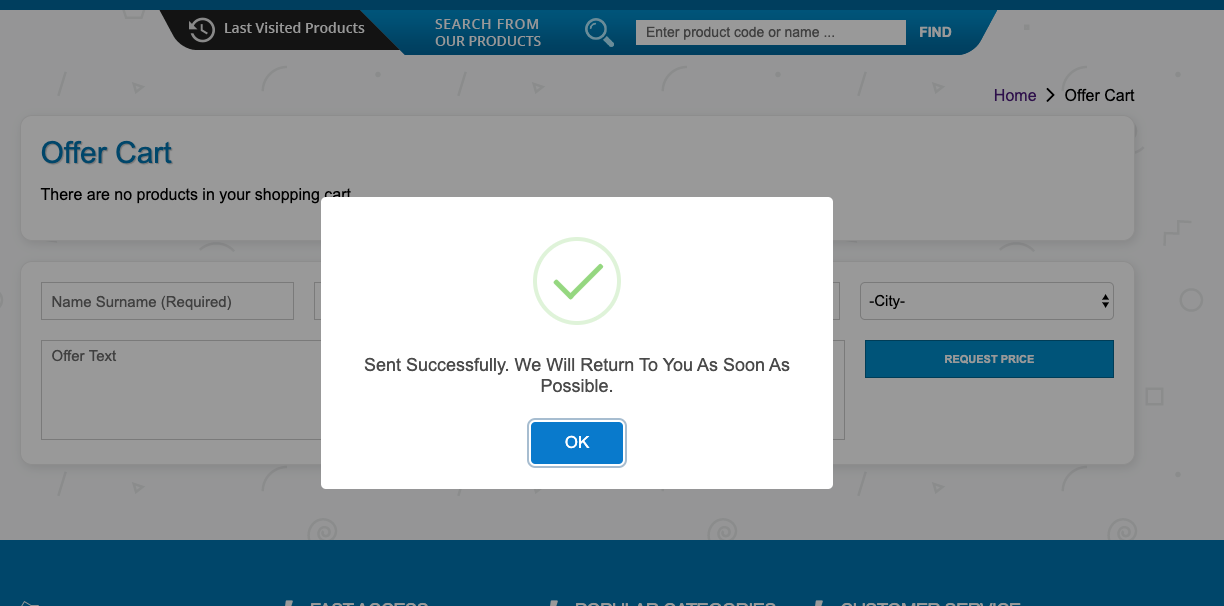 It is also possible to get an offer from 0 212 243 30 08 by telephone  by specifying the product code of the products you want to get offers from.
You can check out our https://www.yakanlighting.com/sales-and-support page on other topics you're curious about and Sales-Support.