Y.A.05765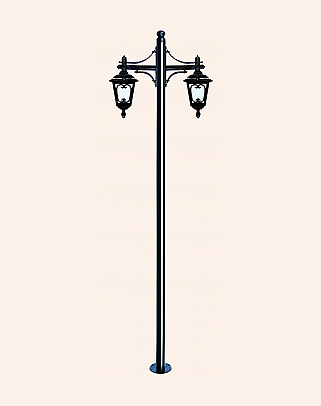 Yakan Lighting
PRODUCT CODE : Y.A.5765
Add Cart
How do I get an offer for products?
How do I order?
DOMESTIC CERTIFICATE

DOMESTIC PRODUCTION

TS EN 40-5 CERTIFIED

IP44 CERTIFIED
CE CERTIFIED
TSE APPROVED
Width

80 cm

Height

280 cm

Tolerance up to + - 10% in product dimensions.

Recommended Bulb Power

60watt(Enerji tasarr watt

Arms

Polyamid6

Lampholder Type

E27

Armature Glass

Akrilik

Armature Body

Polyamid6 (Dış Mekan Koşulları İçin Özel Üretilen Endüstriyel Mühendislik Plastiğidir. Güneş Işınlarından Korunması İçin Üretim Aşamasında U.V. katkısı ve Boyası Eklenmiştir.)Kendinden Boyalıdır,bakım ve Boyama gerektirmez. 2 yıl Garantilidir.

Paint

Elektrostatik
!! IMPORTANT INFORMATION !!
The product must be installed by a qualified electrician.
Other Products in the Same Series