Y.A.87000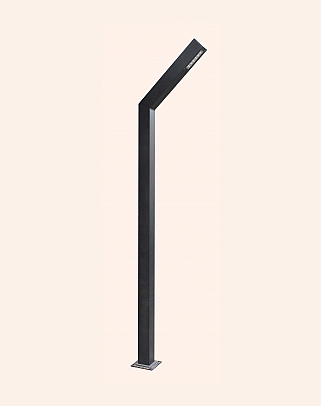 Yakan Lighting
PRODUCT CODE : Y.A.87000
Add Cart
How do I get an offer for products?
How do I order?
DOMESTIC CERTIFICATE

DOMESTIC PRODUCTION

TS EN 40-5 CERTIFIED

IP44 CERTIFIED
CE CERTIFIED
TSE APPROVED
Width

10X10X45 cm

Height

235 cm

Tolerance up to + - 10% in product dimensions.

Weight

TSE ÇELİK GÖVDELİ OLARAK ÜRÜN : 25 kg

Recommended Bulb Power

SAMSUNG LED MODÜL 30W 5100Lm 6500K BEYAZ watt

Lampholder Type

IP67 DRIVER

Armature Glass

Lens P.C.

Armature Body

TSE 'li Özel Dayanıklı Profil Borudan Oluşan, Flanşlı Altlı, Uzun Ömürlü Dış Mekan Park ve Bahçe Aydınlatma Direği. V Otomat Sigorta Rayı Mevcuttur. Yer Bağlantı Ankrajlarıyla Beraber Verilmektedir. Aydınlatma Direği 2 Yıl Garantilidir.

Paint

Antrasit Gri Elektrostatik Fırın Boyalıdır.
!! IMPORTANT INFORMATION !!
The product must be installed by a qualified electrician.
Product Description
Dayanıklı, enerji tasarruflu ve garantili aydınlatma ürünleri arıyorsanız Yakan Aydınlatma olarak sizlere sunduğumuz bu aydınlatma ürünümüze mutlaka göz atmalısınız. Yer bağlantı ankrajıyla birlikte sizlere sunduğumuz bu ürünümüz 2 yıl boyunca garantilidir. Elektrostatik boyası çizilmelere ve darbelere karşı dayanıklı olan ürünümüzü uzun yıllar boyunca kullanabilirsiniz.