Y.A.145002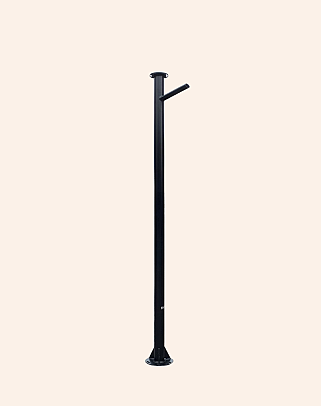 Yakan Lighting
PRODUCT CODE : Y.A.145002
Add Cart
How do I get an offer for products?
How do I order?

IP66

TS EN 40-5 CERTIFIED
CE CERTIFIED
Height

200 cm

Tolerance up to + - 10% in product dimensions.

Weight

12 kg

Arms

Console image is for representation purposes and will also be included in the final price

Armature Body

Corrosion-resistant Steel

Paint

Electrostatic (Powder Coated with Polyester)
Crafted for Excellence: Our custom solar lighting pole is a single, uninterrupted steel pipe, standing at a height of 2 meters with a substantial ø76mm diameter and a robust 2.5mm thickness. The base flange measures ø203mm in diameter with a solid 6mm thickness, ensuring steadfast support and structural integrity for your solar lighting solutions.
!! IMPORTANT INFORMATION !!
The product must be installed by a qualified electrician.