Y.A.127030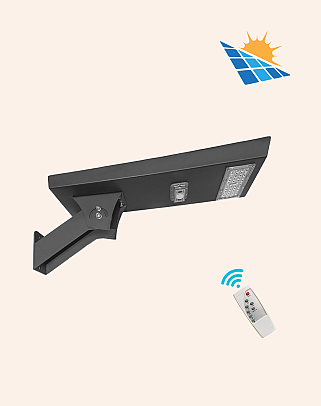 Yakan Lighting
PRODUCT CODE : Y.A.127030
Add Cart
How do I get an offer for products?
How do I order?

IP66

TS EN 40-5 CERTIFIED
CE CERTIFIED
Width

22x30 cm

Height

55 cm

Tolerance up to + - 10% in product dimensions.

Weight

4,6 kg

Recommended Bulb Power

Equivalent Energy: LED 90 watt

Arms

Steel

Armature Glass

Acrylic Glass (UV protection)

Armature Body

Corrosion-resistant Steel

Paint

Elektrostatik (Polyester Toz Fırın Boyalıdır.)
ARMS Equipped with a specially designed steel bracket that allows adjustment of up to 45 degrees. The solar fixture is designed for attachment to flat surfaces, provided it receives sunlight.
ARMATURE BODY: The product is remote-controlled and has an outdoor-compatible aluminum body.
!! IMPORTANT INFORMATION !!
The product must be installed by a qualified electrician.
Product Description
For optimal product performance, it is essential to ensure 6-8 hours of exposure to sunlight.
Recommended usage height: Maximum 6 meters.
It comes with a 2-year warranty.