Y.A.126620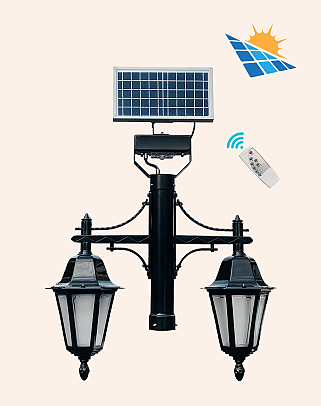 Yakan Lighting
PRODUCT CODE : Y.A.126620
Add Cart
How do I get an offer for products?
How do I order?

IP66

TS EN 40-5 CERTIFIED
CE CERTIFIED
Width

80 cm

Height

115 cm

Tolerance up to + - 10% in product dimensions.

Recommended Bulb Power

Equivalent Energy: 60W LED x2 watt

Arms

Steel and Polyamide6

Armature Glass

Acrylic Glass (UV protection)

Armature Body

Corrosion-resistant Steel and Polyamide6

Paint

Electrostatic (Powder Coated with Polyester)
ARMS: The panel arms feature a specially designed steel bracket, allowing 360-degree lateral adjustment and a vertical tilt of up to 45 degrees. The armature arms are constructed from Polyamide6.
ARMATURE GLASS: Made from acrylic.
ARMATURE BODY: The armature body and arms are crafted from Polyamide6, an industrial engineering plastic specially designed for outdoor conditions. It includes UV additives and paint during the production process for protection against solar radiation. The product pre-painted and does not require maintenance or additional painting.
After electro-galvanization to prevent corrosion of the steel components, an electrostatic powder coating is applied.
!! IMPORTANT INFORMATION !!
The product must be installed by a qualified electrician.
Product Description
Caution:
Our Decorative Solar System Lighting product is a solar-powered set system that can be easily retrofitted onto existing lighting poles, allowing for use on top of them. The product is compatible with your existing poles, provided that the dimensions of the poles match (Ø76).
The user's existing lights are removed from the poles, and our special decorative solar system is mounted onto the poles. The product will be sent in a way that allows for straightforward installation onto the poles. It is designed to operate without the need for any other power source except for sunlight.