Y.A.126030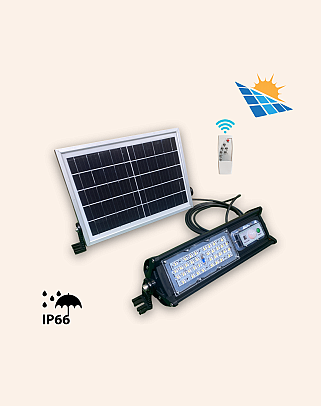 Yakan Lighting
PRODUCT CODE : Y.A.126030
Add Cart
How do I get an offer for products?
How do I order?

IP66

TS EN 40-5 CERTIFIED
CE CERTIFIED
Tolerance up to + - 10% in product dimensions.

Recommended Bulb Power

Equivalent Energy: Solar Led 70 watt

Arms

Steel

Armature Body

Aluminum (suitable for outdoor conditions)

Paint

Electrostatic (Powder Coated with Polyester)
It has the capability to be adjusted up to 45 degrees with a specially designed steel bracket. The solar luminaire can be attached to flat surfaces provided it receives sunlight.
!! IMPORTANT INFORMATION !!
The product must be installed by a qualified electrician.
Product Description
For optimal product performance, it must receive 6-8 hours of sunlight.
It comes with a 2-year warranty.