YKN GREEN POWER 90W SOLAR AYDINLATMA GÜNEŞ ENERJİLİ SOKAK LAMBASI
YKN GREEN POWER 90W SOLAR AYDINLATMA GÜNEŞ ENERJİLİ SOKAK LAMBASI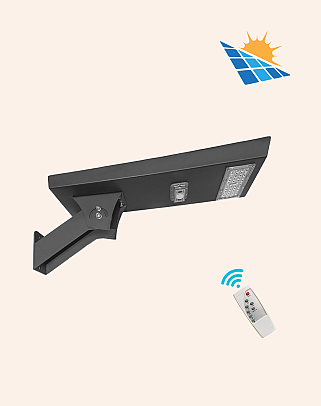 Yakan Lighting
PRODUCT CODE : Y.A.127030
Add Cart
How do I get an offer for products?
How do I order?
Width

20x56x22 Derecede 40cm cm

Height

Armatür 3-4-5-6m için kullanıma uygundur. cm

Tolerance up to + - 10% in product dimensions.

Weight

4,6 kg

Recommended Bulb Power

Muadil Enerji : 90W Solar Led watt

Arms

Özel tasarlanmış çelik aplik kolu ile 45 dereceye kadar ayarlanabilme özelliğine sahiptir. Solar armatür güneş alması şartı ile düz yüzeylere bağlanabilir özelliktedir.

Armature Body

Dikkat : Ürün Performansı İçin Mutlaka 6 Saat Güneşlenme Süresi Olmalıdır.Ürün Uzaktan Kumandalıdır.Armatür Gövdesi Dış Mekan Uyumlu Alüminyum Gövdelidir.Ürün 2 yıl Garantilidir.

Paint

Elektrostatik (Polyester Toz Fırın Boyalıdır.)
!! IMPORTANT INFORMATION !!
The product must be installed by a qualified electrician.