YKN GREEN POWER 90W SOLAR AYDINLATMA GÜNEŞ ENERJİLİ SOKAK LAMBASI
YKN GREEN POWER 90W SOLAR AYDINLATMA GÜNEŞ ENERJİLİ SOKAK LAMBASI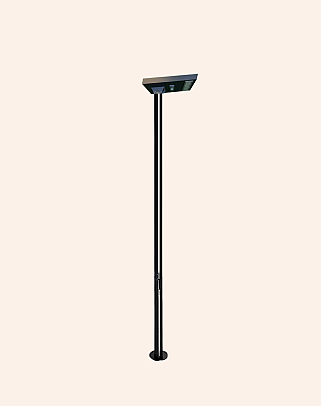 Yakan Lighting
PRODUCT CODE : Y.A.125130
Add Cart
How do I get an offer for products?
How do I order?

IP66
Width

20x56 cm

Height

400 cm

Tolerance up to + - 10% in product dimensions.

Weight

21 kg

Recommended Bulb Power

90W Solar Led Nichia (Japon Malı) watt

Arms

Özel tasarlanmış çelik aplik kolu ile 45 dereceye kadar ayarlanabilme özelliğine sahiptir. Solar armatür güneş alması şartı ile düz yüzeylere bağlanabilir özelliktedir.

Armature Body

Dikkat : Ürün Performansı İçin Mutlaka 6 Saat Güneşlenme Süresi Olmalıdır. Ürün 2 yıl Garantilidir. Alüminyum

Paint

Elektrostatik (Polyester Toz Fırın Boyalıdır.)
!! IMPORTANT INFORMATION !!
The product must be installed by a qualified electrician.