Green Power Solar Energy 6 Meter Pole 75w-100w IP66 Led Lighting
Green Power Solar Energy 6 Meter Pole 75w-100w IP66 Led Lighting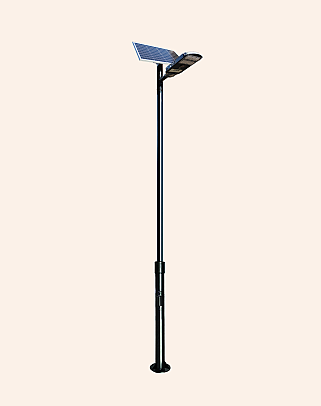 Yakan Lighting
PRODUCT CODE : Y.A.125175
Add Cart
How do I get an offer for products?
How do I order?

IP66
Width

95x67 cm

Height

600 cm

Tolerance up to + - 10% in product dimensions.

Weight

57 kg

Mouth Diameter

Ø4.2 - Ø4.8 - Ø6cm için uygundur. cm

Recommended Bulb Power

150W Solar Led Nichia (Japon Malı) watt

Arms

Çelik

Armature Glass

Özel olarak sertleştirilmiş temperli camı dayanıklı silikon lastik contalar ile sızdırmazlığı sağlanmıştır.

Armature Body

Dikkat : Ürün Performansı İçin Mutlaka 6 Saat Güneşlenme Süresi Olmalıdır. Ürün 2 yıl Garantilidir.IP66 Belgelidir.Dış mekanda oluşacak Korozyona dayanıklı alüminyum gövde şık tasarımla birleştirilmiştir.Ürün : Isıya dayanıklı Klemensle bağlanmıştır.Paslanmaz vidalıdır.

Paint

Elektrostatik (Polyester Toz Fırın Boyalıdır)
It complies with the Ministry of Environment and Urbanization and EU standards, it is produced in accordance with TS-EN 40-5 standards. It is TSE certified.
Base bottom flange is ø250mm thick, lower section with 8mm TSE is h:2mt ø114 and can be separated. The upper section is h:4mt Ø76 2,5mm thick steel pipe (it is produced in 2 parts). Base is steel flanged, long-lasting, outdoor park and garden lighting product. Supplied with ground connection anchors. It is guaranteed for 1 year.
!! IMPORTANT INFORMATION !!
The product must be installed by a qualified electrician.
Other Products in the Same Series