Y.A.94055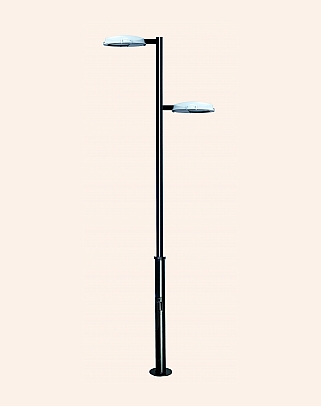 Yakan Lighting
PRODUCT CODE : Y.A.94055
Add Cart
How do I get an offer for products?
How do I order?
DOMESTIC CERTIFICATE

DOMESTIC PRODUCTION

TS EN 40-5 CERTIFIED

IP44 CERTIFIED
CE CERTIFIED
TSE APPROVED
Width

150 cm

Height

600 cm

Tolerance up to + - 10% in product dimensions.

Recommended Bulb Power

2X160 watt watt

Arms

Çelik Boru

Lampholder Type

E27

Armature Glass

TSE 'li Alt Ø114lük Üst Ø76lık 2,5mm kalınlığında Çelik Borulu,Çelik Flanşlı Altlı, Uzun Ömürlü Dış Mekan Park ve Bahçe Aydınlatma Direği.V Otomat Sigorta Rayı mevcuttur.Yer Bağlantı Ankrajlarıyla Beraber Verilmektedir.( Ankraj Fiyata dahildir.) 2 yıl

Armature Body

Cam elyaf takviyeli polyester

Paint

Elektrostatik
!! IMPORTANT INFORMATION !!
The product must be installed by a qualified electrician.