2M SOLAR AYDINLATMA DİREĞİ ÇELİK BORULU
2M SOLAR AYDINLATMA DİREĞİ ÇELİK BORULU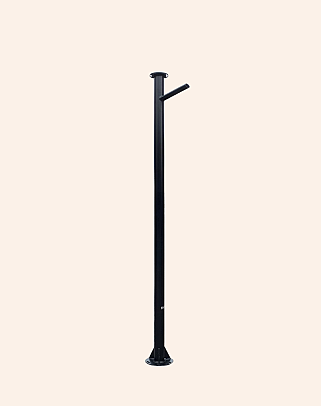 Yakan Lighting
PRODUCT CODE : Y.A.145002
Add Cart
How do I get an offer for products?
How do I order?
Height

200 cm

Tolerance up to + - 10% in product dimensions.

Weight

12 kg

Arms

Bu direkte sigorta kapak yeri ve konsol boru kol yoktur. Seçilecek konsol boru kol adedine göre fiyata ayrıca eklenecektir.

Armature Body

Taban Alt Flanş Ø203mm, Kalınlık:6mm Tek Parça H:2mt Ø76lık 2,5mm Kalınlığında Çelik Boruludur.

Paint

Elektrostatik (Polyester Toz Fırın Boyalıdır.)
!! IMPORTANT INFORMATION !!
The product must be installed by a qualified electrician.