Y.A.165086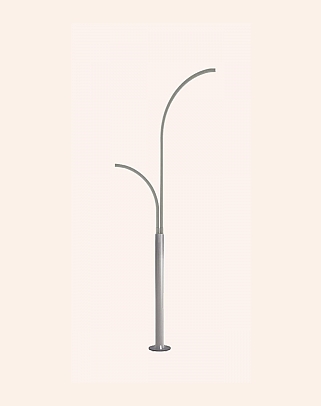 Yakan Lighting
PRODUCT CODE : Y.A.165086
Add Cart
How do I get an offer for products?
How do I order?
DOMESTIC CERTIFICATE

DOMESTIC PRODUCTION

TS EN 40-5 CERTIFIED

IP44 CERTIFIED
CE CERTIFIED
TSE APPROVED
Width

280 cm

Height

600 cm

Tolerance up to + - 10% in product dimensions.

Weight

Yaklaşık Ankraj Dahil Armatür Hariç Boş Direk 83 kg kg

Dimensions

test cm

Arms

Uzun Çelik Kol : H:6mt Ø60lık Kısa Çelik Kol H:4mt Ø60lık Kısa Çelik Kol

Armature Body

Boş Direktir Üzerinde Armatür Yoktur. Fiyata Ayrıca Eklenecektir

Paint

Gri Renkte Elektrostatik Fırın Boyalıdır.Direkte Boya Öncesi Galvaniz Kaplama Yoktur İstenirse Fiyata Ayrıca Eklenecektir.
!! IMPORTANT INFORMATION !!
The product must be installed by a qualified electrician.